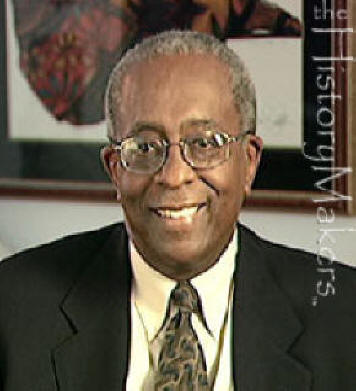 Cordell Reed developed improvements to the methods of producing nuclear electric power. Reed took the methods of being able to produce nuclear electric power, and made improvements to it.
Cordell Reed was born on March 26, 1938, in Chicago Illinois to Carrie Bell and Clevon Reed. He grew up in a South Side housing project and moved on to a remarkable career in Chicago's corporate and civic communities.

Earning a B.S. in mechanical engineering from the University of Illinois, Urbana-Champaign, in 1960, Cordell Reed became the third African American with that degree from the school. In honor of Cordell Reed, the State of Illinois University has named it's Student Union Square after him.
Following his graduation, Cordell Reed went to work for Illinois electric company Commonwealth Edison (ComEd). He worked his way up through the ranks and became an executive in 1975, acting as a public spokesman for nuclear power. Cordell Reed was appointed manager of the nuclear engineering department, where he headed a group of 75 engineers who were responsible for the engineering design of all nuclear projects.
Reed was promoted to senior vice president, serving in three separate departments. In 1994, he became ComEd's ethics officer and the chief diversity officer in addition to maintaining responsibility for purchasing materials for the corporation's ten fossil fuel-fired energy-generating plants. Reed represented ComEd in a 1995 trade mission to South Africa before retiring in 1997. In this period, Commonwealth became the Nation's leading nuclear utility; currently the company has seven nuclear power plants in operation capable of producing more than 5,000,000 kilowatts of electricity, and is constructing additional units with a capacity of 6,600,000 kilowatts.
The Black Engineer of the Year Awards honored Reed with a Lifetime Achievement award in 1988 and the American Nuclear Society bestowed the Tommy Thompson Award on him in 1993.
Cordell Reed has also been active in corporate America, serving on the board of directors for LaSalle Bank, the Walgreen Company, Underwriters Laboratories and Washington Group International. He is a member of the National Academy of Engineering, engineering honor society Tau Beta Pi, the National Technical Association and the Urban Financial Service Association, as well as a fellow of the American Nuclear Society.
Other civic organizations that have benefited from his leadership include the John G. Shedd Aquarium, the Illinois Academic Decathlon Association, Cal-Met Village Senior Citizen Housing, the Development Fund for Black Students and the Metropolitan Family Services Advisory Board. Reed and his wife, Bernice, have five adult children, Derrick, Brian, Steven, Michael and Barry.