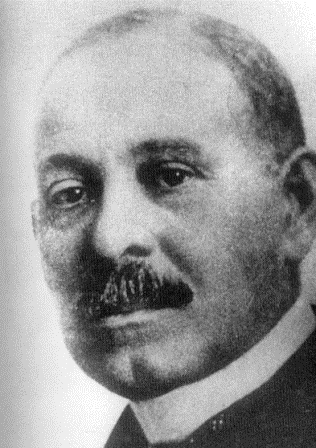 Dr. Daniel Williams was the first African-American cardiologist, and is attributed with performing the first successful surgery on the heart. Dr. Williams is credited with having performed open heart surgery on July 9, 1893 before such surgeries were established. In 1913, Daniel Hale Williams Williams was the only African American member of the American College of Surgeons. He also founded Provident Hospital, the first non-segregated hospital in the United States.
Daniel Hale Williams was born on January 18, 1856 in Hollidaysburg, Pennsylvania. He was the fifth of seven children born to Daniel and Sarah Williams. Daniel's father was a barber and moved the family to Annapolis, Maryland but died shortly thereafter of tuberculosis. Daniel's mother realized she could not manage the entire family and sent some of the children to live with relatives. Daniel was apprenticed to a shoemaker in Baltimore but ran away to join his mother who had moved to Rockford, Illinois.
Daniel Williams later moved to Edgerton, Wisconsin where he joined his sister and opened his own barber shop. After moving to nearby Janesville, Daniel became fascinated with a local physician and decided to follow his path. He began working as an apprentice to Dr. Henry Palmer for two years and in 1880 entered what is now known as Northwestern University Medical School. After graduation from Northwestern in 1883, he opened his own medical office in Chicago, Illinois.
Dr. Williams began to practice surgery and medicine at the South Side Dispensary. At the same time, he held a position at Northwest University, as an instructor of anatomy. He worked for a time as a medical doctor for the City Railway Company and for the Protestant Orphan Asylum. Dr. Williams' practice began to grow, as did his reputation as a skilled surgeon. In 1883, he was one of only four African American doctors in the Chicago area, yet he gained so much respect within the medical community that six years later, in 1889, he was appointed to the Illinois Board of Health.

Dr. Williams met a young African American woman, Emma Reynolds, who had been refused admission by every nursing school in the area. This prompted him to launch a new venture, the first African American owned hospital in the United States. It started as a twelve-bed facility, named Provident Hospital. At Provident Hospital, Dr. Williams also opened the first nursing school for African Americans, where Emma Reynolds and six others made up the first graduating class. Dr. Williams employed African American and White doctors at Provident Hospital, emphasizing the need to provide the best available care to everyone.

In 1893, a young man named James Cornish was rushed to Provident Hospital with a stab wound to the chest, something most patients at the time would have died from. In the operating room, Dr. Williams made the decision to open up Cornish's chest and see what could be done before he bled to death internally. The surgical team found a pierced blood vessel and a tear to the pericardium tissue around the heart. Dr. Williams sutured both of these injuries to stop the bleeding. James Cornish survived the operation and lived another twenty years. It was the first successful open heart surgery ever performed.

During the administration of President Grover Cleveland, Dr. Williams was appointed surgeon-in-chief of Freedman's Hospital in Washington, D.C.. In addition to organizing the hospital, Williams also established a training school for African-American nurses at the facility.
Williams was a teacher of Clinical Surgery at Meharry Medical College in Nashville, Tennessee and was an attending surgeon at Cook County Hospital in Chicago. He worked hard to create more hospitals for African Americans. In 1895 he co-founded the National Medical Association for African Americans doctors, and in 1913 he became a charter member and the only African Americans doctor in the American College of Surgeons.