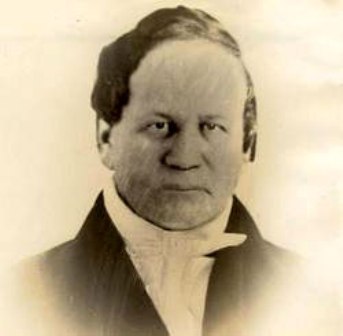 Alexander Twilight is a 19th century pioneering African American who is widely recognized for his contributions toward opening U.S. colleges and universities to African American participation. Alexander Lucius Twilight is one of the first African Americans known to have graduated from a U.S. college or university. Born to free Black parents in Corinth, Vermont, Twilight graduated from Middlebury College in 1823. He went on to serve as a Presbyterian minister, a school principal and, eventually, a member of the Vermont state legislature.

Alexander Lucius Twilight was born in Corinth, Vermont on September 23, 1795, the third of six children. His parents were Ichabod and Mary Twilight, who were both listed in the Corinth town history as "the first negroes to settle in Corinth." The records indicate that Twilight was of mixed race and it is clear that he was of very light complexion, which may well have obscured his partially African origins.
It appears that Alexander Twilight labored for a neighboring farmer in Corinth, probably beginning around 1803 when he was only eight years old. There is no proof that it was an indenture agreement. For the next twelve years he learned reading, writing and math skills while performing various farming duties. He was able to save enough to enroll in Randolph's Orange County Grammar School in 1815 at the age of twenty.
Continuing at the school until 1821, Twilight completed all secondary school courses as well as the first two years of a college level curriculum. Alexander Twilight moved on to Middlebury College in 1821, where he graduated in 1823. His newly acquired baccalaureate degree made him the first African American to receive a degree from an American university.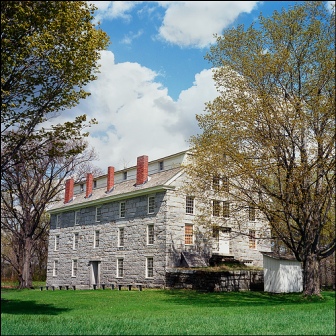 Twilight studied for the ministry with the Congregational Church and served several Congregational churches. His dual career in ministry and education, were considered closely allied at the time. Twilight began teaching in Peru, New York. He occasionally led worship services and preached, with a license in preaching from the Champlain Presbytery of Plattsburgh. While teaching in Peru. Alexander Twilight met and married Mercy Ladd Merrill in 1826. At 21, Mercy was 10 years his junior and in 1829 the couple moved to Brownington and built a house, using the second floor to house students who needed a place to board for school. Twilight was hired as principal of the Orleans County, Vermont Grammar School in Brownington, the only secondary school in a two-county area. He also served as minister of the Congregational Church. To meet growing enrollment needs, Twilight designed, raised funds for, and built the first granite public building in Vermont, Athenian Hall, which contained classrooms and a dormitory.
Elected to the Vermont General Assembly in 1836, Alexander Twilight became the first African American to serve in a state legislature in the United States. In 1847, after conflicts with the Orleans County school administrators, Twilight moved to Quebec for five years, but then returned to serve as headmaster in Brownington.
Alexander Twilight died on June 19, 1857 and is buried in the Brownington churchyard. His historic Athenian Hall, renamed the Old Stone House, now serves as the Orleans County Historical Society and Museum.