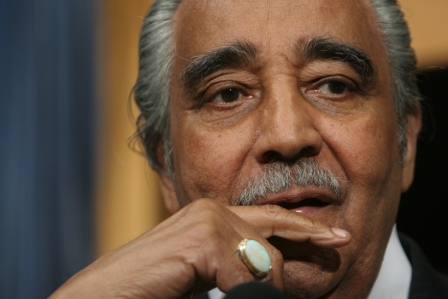 Charles Rangel has served 20 terms in the House of Representatives, the last two as as chairman of the powerful Ways and Means Committee. The first African American to head that longstanding panel, Congressman Rangel currently serves as the Committee's senior member, wielding influence over tax revenue legislation and oversight authority over the major issues of the day. Congressman Rangel won his district, which includes his native Central Harlem, East Harlem, the Upper West Side, and Washington Heights, with 88 percent of the vote in his last election.


Charles Bernard Rangel was born in Harlem on June 11, 1930, the second of his parents' three children, and was raised by his mother and her father. He grew up amid the drugs and street crime that would later become his main concerns as an elected official. Rangel attended DeWitt Clinton High School in the Bronx but dropped out during his junior year. After working a few low-paying jobs Charlie Rangel enlisted in the U.S. Army in 1948. Sent to Korea, he took part in heavy combat there. After rescuing some forty soldiers from behind enemy lines, he was decorated with both the Purple Heart and the Bronze Star for valor.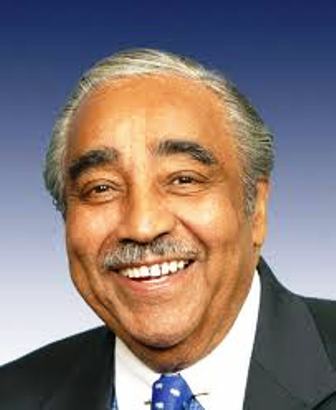 With the aid of the G.I. bill, Charlie Rangel received a college degree from New York University in 1957, and St. John's University School of Law in 1960. He then worked as a private lawyer, Assistant U.S. Attorney, and legal counsel during the 1960s. He served two terms in the New York State Assembly, from 1967 to 1970.
Charlie Rangel came to Washington in 1971, succeeding Adam Clayton Powell, Jr. in the House of Representatives and becoming a founding member of the Congressional Black Caucus. Early in his tenure, Congressman Rangel served as a member of the House Judiciary Committee during hearings on the articles of impeachment of then-President Richard Nixon.

Over the past forty years, Charles Rangel has led the fight in Congress against drug abuse and trafficking, agitated for fairer sentencing, worked to limit the spread and use of illegal guns, and fought for affordable housing, urban renewal, and economic prosperity in his district and across the United States. He was the principal author of the five-billion-dollar Federal Empowerment Zone demonstration project to revitalize urban neighborhoods. Charles Rangel is the author of the Low Income Housing Tax Credit, responsible for financing ninety percent of the affordable housing built in the United States in the last decade. He championed the Work Opportunity Tax Credit, which provided thousands of jobs for underprivileged youngsters, veterans, and ex-offenders.
Rangel's commitment to improving social conditions has remained strong throughout his years in office, and he continued to move into increasingly influential positions to help him further his goals. As the Reagan era dawned in the 1980s, Rangel gave up his chairmanship of the important Ways and Means Health Subcommittee to take over the Oversight Subcommittee. In that capacity, he was able to initiate probes into financial cuts to social programs such as welfare, Social Security, and Medicare.
By 1983 Charlie Rangel was one of the highest-ranking members of the Ways and Means Committee, and in that year House Speaker Thomas "Tip" O'Neill named him deputy whip of the House, bringing Rangel into the inner sanctum of Congress. Rangel continued his strong presence in the House into 2005 as a ranking member of the Ways and Means Committee.
The outspoken representative has also made headlines for his controversial-and sometimes very public-comments. His comparison of President Bush to Ku Klux Klan leader Bull Connor during an interview with radio personality Rush Limbaugh made waves in September of 2005. His profanity-laced comments about Vice President Dick Cheney in 2006 also earned him negative press. In October of 2007, he made derogative comments about on the multiple marriages of Rudolph Giuliani and Mormonism during a CNN interview. He later apologized for his remarks. That same year, Rangel turned his strong opinions and racy stories into a memoir, And I Haven't Had a Bad Day Since: From the Streets of Harlem to the Halls of Congress. The book enjoyed critical success.
Representative Charles Rangel the longstanding Democrat of New York ended his political career tangled up with ethics violation charges from the Ethics Committee. Rangel faces an ethics trial at the age of 80 years old and the report is disclosing a failure to pay taxes, accepting funds from AIG, and other big banks and much more. The problems also arise from the violation of the gift rules and that he received and accepted payments for travel reimbursements.
The question is who paid for his and other members of the Black Caucus when they travelled to the Caribbean for the conferences. Rangel denies knowing of and indicated his staff handled the arrangements and said: "I don't want to be critical of the committee but common sense dictates that members of Congress should not be held responsible for what could be the wrongdoing or mistakes or errors of staff unless there's reason to believe that the member knew or should have known."