Rear Admiral Barry C. Black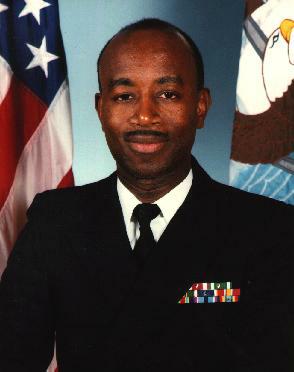 In June of 2003 Rear Admiral Barry C. Black was appointed the 62nd Chaplain to the United States Senate. His nomination by then-President Bill Clinton and the Secretary of the Navy during Black's tenure as Chief of Navy Chaplains was acknowledgement of a long and illustrious military career and indeed a special relationship with God. The appointment makes Black the first military chaplain, the first Seventh-day Adventist, and the first African American to fill the position, ministering to a flock of 6,000, comprising senators, spouses, Chiefs of Staff, and Capitol Hill employees.
Black is advisor to the most powerful people in the United States government on moral, spiritual, and ethical issues that affect the lives of millions in the United Sates and abroad. During the past two hundred and seven years, all sessions of the Senate have been opened with prayer, strongly affirming the Senate's faith in God as Sovereign Lord of our Nation. The role of the Chaplain as spiritual advisor and counselor has expanded over the years from a part-time position to a full-time job as one of the Officers of the Senate. The Office of the Chaplain is nonpartisan, nonpolitical, and nonsectarian.
In order to stay informed of the needs of the Senate community, Chaplain Black maintains a program with a volunteer liaison in each office to assist him. A member of his staff directs this program.
Commissioned as a Navy Chaplain in 1976, Chaplain Black's first duty station was the Fleet Religious Support Activity in Norfolk, Virginia. As Rear Admiral, his personal decorations included the Navy Distinguished Service Medal, the Legion of Merit Medal, two Defense Meritorious Service Medals, two Meritorious Service Medals, two Navy and Marine Corps Commendation Medals, and numerous unit awards, campaign, and service medals.
He previously served for over 27 years as a chaplain in the United States Navy, rising to the rank of Rear Admiral (UH) and ending his career as the Chief of Navy Chaplains, commanding the United States Navy Chaplain Corps. He officially retired from the Navy on August 15, 2003.
Chaplain Barry C. Black was born on November 1, 1948, in the inner city of Baltimore, Maryland, to Pearline and Lester Black. "My mother was a beautiful person who connected with all her children and made each of us feel special," Chaplain Black said in an interview with Contemporary Black Biography (CBB). "She was a storyteller with the ability to find allies and build networks, and she was athletic. I inherited these skills from my mother." Sensing his destiny, Pearline told her son, "You will have a special destination in life and a life with God." This she believed because when she was baptized and pregnant with the chaplain she had asked God to do something special with his life.

Pearline taught her eight children the importance of God and education as the way to a better life without poverty. At Berea Temple and its Baltimore Junior Academy her children found a thriving community of helping hands, a quality education, and much needed tuition assistance. Black's mother found friends like Albertha Brown, who shared her home with young Barry after school, providing him a haven from the mean streets of Baltimore.

Barry Black is an alumnus of Oakwood University, Andrews University, North Carolina Central University, Eastern Baptist Theological Seminary (now known as Palmer Theological Seminary), Salve Regina University and the United States International University (now known as Alliant International University). In addition to earning Masters degrees in Divinity, Counseling, and Management, he has received a Doctorate degree in Ministry and a Doctor of Philosophy degree in Psychology.
Barry Black wanted to become a minister when he was just 25 years old and, citing his young age, church leaders would not grant Black approval to minister to the young people of his church. Subsequently he decided to become a minister with the United States Navy in 1976. At the time his church was seeking individuals interested in providing ministry in the military, so Black joined the Navy. Planning to minister in the Navy for three years, Black knew after his first day he had found his calling.
Chaplain Black has been selected for many outstanding achievements. Of particular note, he was chosen from 127 nominees for the 1995 NAACP Renowned Service Award for his contribution to equal opportunity and civil rights. He also received the 2002 Benjamin Elijah Mays Distinguished Leadership Award from The Morehouse School of Religion. In 2004, the Old Dominion University chapter of the NAACP conferred on him the Image Award, "Reaffirming the Dream -- Realizing the Vision" for military excellence.
Chaplain Barry C. Black is married to the former Brenda Pearsall of St. Petersburg, Florida. They have three sons: Barry II, Brendan, and Bradford.