Private George Watson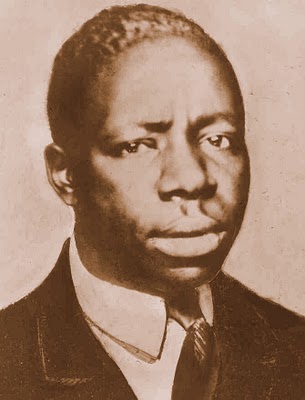 George Watson was a private in the United States Army who was killed in action during World War II. He was one of seven African American soldiers to be awarded the Medal of Honor for their actions during World War II, and the only one of the seven to earn his medal while serving in the Pacific Theater.

A resident of Birmingham, Alabama, George Watson attended Colorado A&M (now known as Colorado State University) and graduated in 1942. He entered the Army on September 1, 1942, and was a member of the 2nd Battalion, 29th Quartermaster Regiment. Private George Watson was a passenger aboard the Dutch steamer USAT Jacob on March 8, 1943, which was near Porlock Harbor, New Guinea, when suddenly and without warning they came under attack by Japanese bombers. The Jacob took two direct hits, pitched forward and began to capsize.

Watson's ship was damaged so badly by Japanese bombs that everyone was ordered overboard. Watson remained in the water and helped other soldiers who could not swim reach the life rafts. Forsaking any thought of his own safety, he swam back and forth across that deadly scene, dragging his hapless comrades to the few available life rafts that they might live. "Over and over and over again," as President Clinton made note in his remarks at the January 1997 ceremony for the Medal of Honor Award, Private Watson continued saving others, "until he himself was so exhausted, he was pulled down by the tow of the sinking ship."Weakened by his exertions, he was dragged down by the suction of the sinking ship and drowned. His body was never recovered. Watson is remembered on a memorial at the Manila American Cemetery, a Memorial in the Philippines and by George Watson Memorial Field at Fort Benning, Georgia.

For this action, Watson was originally awarded the Army's second-highest decoration, the Distinguished Service Cross, becoming the first African American to receive the award. The award was upgraded to the Medal of Honor in 1997.


Private George Watson's Medal of Honor Reads:
For extraordinary heroism in action on 8 March 1943. Private Watson was on board a ship which was attacked and hit by enemy bombers. When the ship was abandoned, Private Watson, instead of seeking to save himself, remained in the water assisting several soldiers who could not swim to reach the safety of the raft. This heroic action, which subsequently cost him his life, resulted in the saving of several of his comrades. Weakened by his exertions, he was dragged down by the suction of the sinking ship and was drowned. Private Watson's extraordinarily valorous actions, daring leadership, and self-sacrificing devotion to his fellow-man exemplify the finest traditions of military service.
Private George Watson's military awards include the Medal of Honor, Purple Heart, Army Good Conduct Medal, Asiatic-Pacific Campaign Medal, and World War II Victory Medal. Watson had no known next of kin, so his medals are displayed in the U.S. Army Quartermaster Museum in Fort Lee, Virginia.

Several places and structures have been named in Watson's honor, including a field in Fort Benning, Georgia, and, in 1997, the United States Navy ship USNS Watson. The Watson is the lead ship of her class of large, medium-speed, roll-on/roll-off ships. "By naming this ship after an Army Medal of Honor recipient, the Secretary of the Navy has created a lasting monument to an American hero." said Secretary of the Army Togo D. West, Jr. "Pvt. Watson gave his life in the defense of our nation; now this ship will continue that legacy of service. This ship is a fitting reminder of selfless service by an extraordinary soldier, and of the history of accomplishment and mutual support shared by our two services." Secretary of the Army Togo D. West was the principal speaker at the christening ceremony, and his wife, Gail, officially gave the ship its name. "Private George Watson exemplifies the partnership among soldiers, sailors and merchant mariners fighting for America. That partnership is as strong today as it was when Watson gave his life for his comrades," said Rear Adm. William H. Butler, USNR, who represented Military Sealift Command at the ceremony.