Andrew Young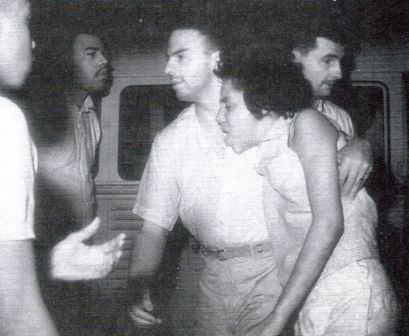 Andrew Young has given back to his community and culture as a politician, human rights activist, and businessman. Young has served as Mayor of Atlanta, a Congressman from the 5th district, and United States Ambassador to the United Nations. He served as President of the National Council of Churches USA, was a member of the Southern Christian Leadership Conference (SCLC) during the 1960s Civil Rights Movement, A close a supporter and friend of Dr. Martin Luther King, Jr., Andrew Young fought for voting rights of African Americans throughout the South.
Andrew Jackson Young was born March 12, 1932 in New Orleans Louisiana. The son of a dentist and a schoolteacher, Andrew Young had one brother. His childhood in a prosperous middle class family was easier than many of his peers. Of his good fortune, Andrew's father had a clear message, "from those to whom much has been given, much will be required." At a young age Andrew's father hired someone to give both the sons boxing lesson, so that they would be able to protect themselves. The lesson Andrew Young took from boxing was that violence was not the answer.

Andrew Young graduated from Howard University in Washington, D.C., in 1951 with a bachelor of science degree in biology. He then earned a divinity degree from Hartford Theological Seminary in Connecticut and accepted the pastorate of Bethany Congregational Church in Thomasville, Georgia, in 1955.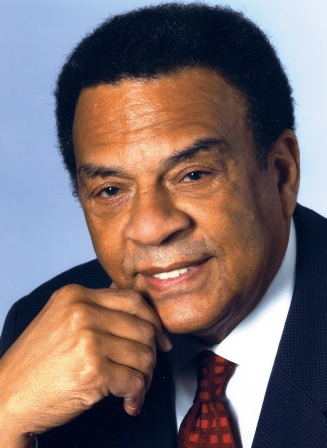 Young left his position as pastor in 1961 to work with the Southern Christian Leadership Conference (SCLC), the church-centered, Atlanta-based civil rights organization led by Dr. King. Like King, Andrew Young began to study the writings of Mohandas Gandhi, becoming interested in Gandhi's concept of non-violent resistance as a tactic for social change. Andrew Young became more and more involved in civil rights and encouraged African-Americans to register to vote in Alabama, despite facing death threats while doing so.
Andrew Young worked his way up to executive directorship of the SCLC, and work closely with Martin Luther King on many of the marches during the early 1960's. In fact he was there when Dr. King was assassinated.
Continuing to fight for civil rights Andrew Young turned to politics to have his voice heard. He won Georgia's Fifth District seat in the U.S. House of Representatives in 1972 and became the first African American since Reconstruction to be elected to Congress from Georgia. Young's election was momentous: he and Barbara Jordan, a Democrat from Texas, who was also elected to the House in 1972, became two of the first black southerners in Congress in the twentieth century. His years of enabling southern blacks to register and vote had paid off. During his four-plus years in Congress he was a member of the Congressional Black Caucus, and he was involved in several debates regarding foreign relations including the decision to stop supporting the Portuguese attempts to hold on to their colonies in southern Africa. Young also sat on the powerful Rules committee and the Banking and Urban Development committee.
In 1977, President Jimmy Carter appointed Andrew Young to serve as Ambassador to the UN, the first African-American to serve in the position. While Ambassador he worked to transform the basis of American foreign policy, making human rights a central focus and arguing that economic development in the Third World, particularly in Africa, was in the best interest of the United States. Young was among the first to call for sanctions against the apartheid regime in South Africa. In what was later called the "Andrew Young Affair", Young appeared on Meet The Press in August 1979, and said that Israel was "stubborn and intransigent." Young also met secretly, apparently in violation of American policy, with representatives of the Palestine Liberation Organization, which culminated in Carter asking for Young's resignation.
In 1981 Andrew Young began his two terms as the Mayor of Atlanta and assumed a leadership position as Co-Chairman of the Atlanta Committee for the Olympic Games. In 1994, President Bill Clinton appointed Ambassador Young as Chairman of the $100 million Southern Africa Enterprise Development Fund. He has continued to foster economic development in the developing world as a business consultant and as chairman of the Southern Africa Enterprise Development Fund.



Floridian Nature-
Discover the wonderful nature of Florida. From plants to animals, to Florida's pristine waters- Florida is nature at it's best.
floridiannature.com

Free Happy Holidays
Free creative ideas for decorating, creating menus and gift giving for every major holiday and event.
freehappyholidays.com