Dr. Debi Thomas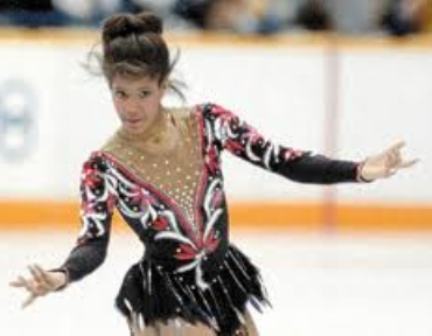 Debi Thomas is the only African-American to win a medal in figure skating in the Winter Olympics, and the first African American to win a medal in any event during the Winter Games. A queen of the ice, Debi Thomas was one of the most popular female sports stars of the 1980s. She is the 1986 World champion and 1988 Olympic bronze medalist.
The rivalry between East German Katarina Witt and American Debi Thomas during the 1988 Winter Olympics in Calgary came to be known as the "Battle of the Carmens". The competition is so named because both Witt and Thomas independently elected to skate to the music of Bizet's opera Carmen in their respective long programs. Both skaters had performed very well at the 1987 World Figure Skating Championships (Witt won, with Thomas placing a close second), so it was expected that the duel for Olympic gold in 1988 would constitute a showdown between these two women.
Debi Thomas was born in Poughkeepsie, New York on March 25, 1967. Both of Debi's parents are computer professionals and her brother is an astrophyscist. At the age of five, Debi Thomas knew two things, she wanted to be a doctor and she wanted to be an Olympic figure skater. She accomplished both. Thomas first learned about skating when her mom took her to an ice show. By nine, she was competing competitively and winning. "I came in first during my first competition and I guess I was hooked."
"
My mother introduced me to many different things, and figure skating was one of them. I just thought that it was magical having to glide across the ice. I begged my mom to let me start skating. My idol was the comedian Mr. Frick, formerly of Frick and Frack. I would be on the ice, "Look mom, I'm Mr. Frick." When I went to my first world championship, I mentioned the story, and Mr. Frick saw it on TV. He sent me a letter and we met at Geneva when I won the world championship
".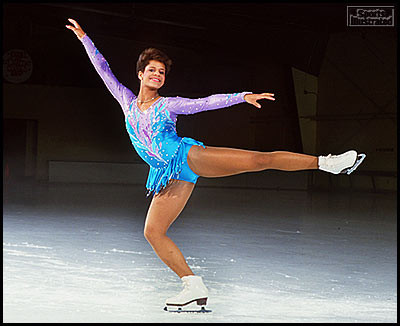 Debi Thomas was coached by Alex McGowan from age 10 until she retired from amateur competition at age 21. Thomas burst onto the figure skating scene in 1986, when she won the national and world championships during her freshman year at Stanford University. In honor of these feats, she was named Wide World of Sports' 1986 Athlete of the Year. And then came the 1988 Winter Olympics in Calgary Canada.
At the 1988 Winter Olympics held in Calgary, Debi Thomas and Katarina Witt engaged in a rivalry that the media dubbed the "Battle of the Carmens", as both women skated their long programs to the music of Bizet's opera Carmen. Heading into the long program, which was worth 50% of the total score, Debi Thomas was in first place after placing second in both the compulsory figures and the short program. Katarin Witt was in second place finishing third in compulsory figures and first in the short program.
Expectations were for Witt and Thomas to take the gold and silver, the only question being which would finish higher. But both Thomas and Witt had underwhelming free skates. Witt skated well enough for the gold, but Thomas made significant mistakes and placed 3rd overall in the competition, placing fifth in the long competition. Canadian Elizabeth Manley won the silver medal over Thomas. The only standing ovations given were to Elizabeth Manley and Japanese skater Midori Ito, both of whom skated clean long programs which were more technically difficult than either Witt's or Thomas's long programs. After winning her Bronze medal at the Olympics Debi Thomas retired from amateur skating.
When asked about her memories about the 1988 Olympics Thomas replied: "I've erased that from my memory. The Olympics are not one of my better memories. The majority of the competition I was doing well. It was disappointing to know that it was a much better schedule than what I performed. It all comes down to psychology. The things going through my mind were not the right things to focus on. I got a bronze medal and I can't complain about that, the only African-American to get a medal in the Winter Olympics."
After the 1988 Olympics, Debi Thomas skated as a professional. She won three world professional titles and skated with Stars on Ice. After four years, she left professional skating to attend medical school. She graduated from Northwestern University Medical School in 1997. Now an orthopedic surgeon, Dr. Debi Thomas took up practice in Terre Haute, Indiana. Dr. Thomas says she seriously considered a run for the Olympic bobsled team in Salt Lake City in 2002. She says her next goal as a surgeon is to work with NASA.
Life, like the Olympics, is what you make of it, and Debi Thomas continues to strive for a personal best.