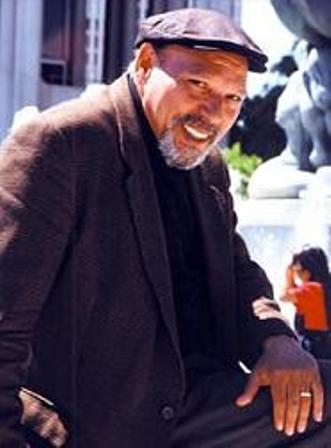 August Wilson carved his signature on American theater by capturing the changing texture of black life in America his ten plays, each covering a different decade of the twentieth century. The set of plays are often called the Pittsburgh Cycle because all but one play is set in the Pittsburgh neighborhood where August Wilson grew up. He won Pulitzer Prizes for Fences (1986) and for The Piano Lesson (1990).
August Wilson was born Frederick August Kittel, on April 27, 1945. in a ghetto area of Pittsburgh, Pennsylvania, known as "The Hill." Wilson's white father, a German baker named August Kittel. abandoned the family when Wilson was a child. Wilson's mother, Daisy Wilson Kittel worked as a cleaning woman to raise her six children. Later, after Wilson's mother had remarried, his stepfather moved the family to a white neighborhood where Wilson was subjected to unbridled racism. At age 15 Wilson dropped out of school after being falsely accused of plagiarism; after that episode, he continued his education on his own, with periods of extensive reading at the public library.
After his father died in 1965, August Wilson officially changed his name to honor his mother. That same year, he purchased his first typewriter for twenty dollars and began to write poetry. Wilson immersed himself in the works of Dylan Thomas and John Berryman. He also loved Amiri Baraka's poems and plays because of their lively rhythms and street-smart language. Although some of Wilson's poems were published in some small magazines over the next few years, he failed to achieve recognition as a poet.

Drawn to the theater and inspired by the civil rights movement, in 1968 August Wilson co-founded the Black Horizons Theatre in the Hill District of Pittsburgh with his friend, Rob Penny. Penny went on to become associate professor of African studies at the University of Pittsburgh.
In 1978 Wilson moved to St. Paul, Minnesota at the suggestion of his friend director Claude Purdy, who helped him secure a job writing educational scripts for the Science Museum of Minnesota. In the early 1980s August Wilson wrote several plays, including Jitney. Focused on cab drivers in the 1970s, it underwent subsequent revisions as part of his historical cycle. Wilson was awarded a $200 monthly fellowship award by the Minneapolis Playwrights Center for Jitney, along with earning acceptance at the 1982 National Playwrights Conference, where he honed his rewriting skills. Now convinced that he was going somewhere, August Wilson quit his job writing scripts for the Science Museum of Minnesota so he could have more time to compose his own works.


His first major play, Ma Rainey's Black Bottom, opened on Broadway in 1984 and was a critical and financial success. Set in Chicago in 1927, the play centers on a verbally abusive blues singer, her fellow black musicians, and their white manager. Ma Rainey's Black Bottom began a long collaboration between the seasoned director Lloyd Richards and the novice playwright Wilson. Richards has gone on to direct all of Wilson's plays. He has also served as spokesperson and promoter for the publicity shy Wilson. The play opened on Broadway at the Cort Theatre in 1984 and was a popular and critical success, running for 275 performances.
Fences, first produced in 1985, is about a conflict between a father and son in the 1950s; it received a Tony Award for best play. Wilson's chronicle of the black American experience continued with Joe Turner's Come and Gone in1988); a play about the lives of residents of a boardinghouse in 1911; The Piano Lesson, is set in the 1930s and is about a family's ambivalence about selling an heirloom.
Wilson's "Pittsburgh Cycle," also often referred to as his "Century Cycle," consists of ten plays—nine of which are set in Pittsburgh's Hill District, an African-American neighborhood that takes on a mythic literary significance like Thomas Hardy's Wessex, William Faulkner's Yoknapatawpha County, or Irish playwright Brian Friel's Ballybeg. The plays are each set in a different decade and aim to sketch the Black experience in the 20th century.

Although the plays of the cycle are not strictly connected to the degree of a serial story, some characters appear (at various ages) in more than one of the cycle's plays. Children of characters in earlier plays may appear in later plays. The character most frequently mentioned in the cycle is Aunt Ester, a "washer of souls". She is reported to be 285 years old in Gem of the Ocean, which takes place in her home at 1839 Wylie Avenue, and 322 in Two Trains Running. She dies in 1985, during the events of King Hedley II. Much of the action of Radio Golf revolves around the plan to demolish and redevelop that house, some years after her death. The plays often include an apparently mentally-impaired oracular character (different in each play)—for example, Hedley [Sr.] in Seven Guitars, Gabriel in Fences or Hambone in Two Trains Running. Israel Hicks produced the entire 10-play cycle from 1990 to 2009 at the Denver Center for the Performing Arts.
August Wilson's cycle of plays, in order by the decade in which the play is set:

"Gem of the Ocean," 1904
"Joe Turner's Come and Gone," 1911
"Ma Rainey's Black Bottom," 1927
"The Piano Lesson," 1936
"Seven Guitars," 1948
"Fences," 1957-58 and 1963
"Two Trains Running," 1969
"Jitney," 1977
"King Hedley, II," 1985
"Radio Golf," 1997