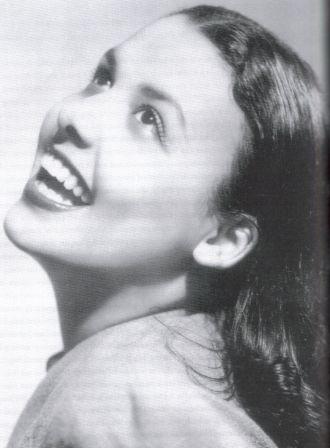 Lena Horne is known as one of the most popular African American entertainers of the twentieth century. A woman of great beauty and commanding stage presence, she performed in nightclubs, concert halls, movies, and on radio and television.
Lena Horne was also a civil rights activist. At the age of two, she was the youngest member of the NAACP. Lena's photo appeared in the October 1919 issue of the NAACP Branch Bulletin. Lena Horne broke new ground for black performers when she signed a long-term contract with a major Hollywood studio and went on to achieve international fame as a singer.
Lena Mary Calhoun Horne was born on June 30, 1917 in Brooklyn, New York in a small Jewish Hospital. Her parents were Edna Scottron Horne and Edwin "Teddy" Horne. Lena Horne shared a life of triumphs and tribulations. As a child, she was often tormented for her light skin, other black children taunted her, accusing her of having a "white daddy." Her parent's marriage crumbled which left Lena Horne mainly raised by her grandparents, Cora Calhoun and Edwin Horne. Her mother performed on stage in Harlem for several years and then returned to raise her daughter.
From 1927 to 1929 Lena Horne lived with her uncle, Frank S. Horne, who was the dean of students at Fort Valley Junior Industrial Institute in Fort Valley, Georgia and who would later become an adviser to Franklin Delano Roosevelt. From Fort Valley, southwest of Macon, Horne briefly moved to Atlanta with her mother; they returned to New York when Horne was 12 years old, where Lena attended Girls High School, an all-girls public high school in Brooklyn which has since become Boys and Girls High School.
Horne left school at age 16 to help support her ailing mother and became a dancer at the Cotton Club in Harlem, New York City. In two years at the Cotton Club she appeared with such entertainers as Cab Calloway and eventually starred in her own shows. In 1935 she joined the Noble Sissle orchestra under the name Helena Horne.
Horne already had two low-budget movies to her credit: a 1938 musical feature called The Duke is Tops and a 1941 two-reel short subject, Boogie Woogie Dream, featuring pianists Pete Johnson and Albert Ammons. Horne's songs from Boogie Woogie Dream were later released individually as soundies. Horne was primarily a nightclub performer during this period, and it was during a 1943 club engagement in Hollywood that talent scouts approached Horne to work in pictures. She chose Metro-Goldwyn-Mayer, and became the first black performer to sign a long-term contract with a major Hollywood studio. November 1944 she was featured in an episode of the popular radio series, Suspense, as a fictional nightclub singer, with a large speaking role along with her singing. In 1945 and 1946 she sang with Billy Eckstine's Orchestra.
Lena Horne's first marriage was during the 1930s at the age of 19. She had two children with her husband Louis Jones prior to their divorce. When the two split, Ms. Horne retained custody of their daughter while Mr. Jones kept their son. Ms. Horne was not allowed a lot of time with her son during his childhood. In 1947, Lena Horne married Lennie Hayton, a white man who was also her musical director. The two married in France and kept the marriage secret for several years.

She made her debut with MGM in Panama Hattie (1942) and performed the title song of Stormy Weather (1943), which she made at 20th Century Fox, on loan from MGM. She appeared in a number of MGM musicals, most notably Cabin in the Sky (also 1943), but was never featured in a leading role because of her race and the fact that films featuring her had to be re-edited for showing in states where theaters could not show films with black performers. As a result, most of Horne's film appearances were stand-alone sequences that had no bearing on the rest of the film, so editing caused no disruption to the storyline.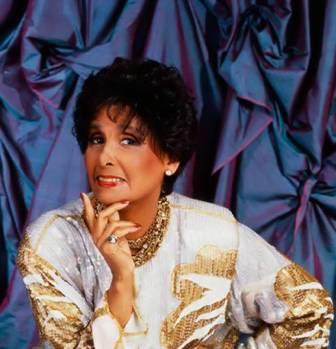 In 1945 the critic and screenwriter Frank S. Nugent wrote in Liberty magazine that Ms. Horne was "the nation's top Negro entertainer." In addition to her MGM salary of $1,000 a week, she was earning $1,500 for every radio appearance and $6,500 a week when she played nightclubs. She was also popular with servicemen, white and black, during World War II, appearing more than a dozen times on the Army radio program "Command Performance."
Though primarily known as an entertainer, Horne also was noted for her work with civil rights and political organizations. During WWII, Lena Horne travelled with the U.S.O. and became outspoken over treatment of black soldiers. In the early 1960s Ms. Horne, always outspoken on the subject of civil rights, became increasingly active, participating in numerous marches and protests.
In the 1990s Horne cut back on performing. She was drawn back from semiretirement to do a tribute concert for a long-time friend, composer Billy Strayhorn, at the JVC Jazz Festival. At age seventy-six she released her first album in a decade, We'll Be Together Again. In 1997, on the occasion of her eightieth birthday, Horne was honored at the JVC Jazz Festival with a tribute concert and the Ella Award for Lifetime Achievement in Vocal Artistry. In 1999 she was honored at the New York City's Avery Fisher Hall with an all-star salute.
As an actress, Lena Horne refused to play roles that stereotyped African American women. Her one-woman show, Lena Horne: The Lady and Her Music (1981), garnered many awards, including a Drama Critics' Circle Award and a special achievement Tony Award. In 1984 Horne received a Kennedy Center honor for lifetime contribution to the arts, and in 1989 a Grammy Award for lifetime achievement.