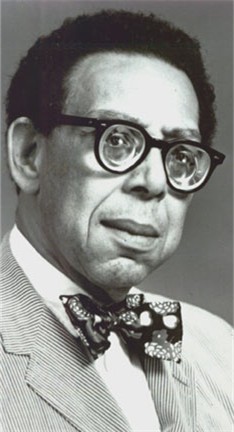 Robert Hayden was made poet laureate of Senegal in 1966 and ten years later became America's first black poet laureate. Acclaimed as "People's Poet" early in his career, later he was severely criticized for refusing to call himself a "Negro poet," even though he wrote some of the most powerful "black history" poems in the English language. Hayden presented himself as an American poet rather than as a black poet. His greatness is that he was really both, and that his art was a fusion music of the American experience.
Hayden was born Asa Bundy Sheffey in Detroit, Michigan to Ruth and Asa Sheffey, who separated before his birth. He was taken in by a foster family next door, Sue Ellen Westerfield and William Hayden, and grew up in a Detroit ghetto nicknamed "Paradise Valley". The Haydens' perpetually contentious marriage, coupled with Ruth Sheffey's competition for young Hayden's affections, made for a traumatic childhood. Witnessing fights and suffering beatings, Hayden lived in a house fraught with chronic angers whose effects would stay with the poet throughout his adulthood. On top of that, his severe visual problems prevented him from participating in activities such as sports in which nearly everyone was involved. His childhood traumas resulted in debilitating bouts of depression which he later called "my dark nights of the soul."
Hayden finished high school in 1932 and through a scholarship attended Detroit City College. Post graduation, he worked for the Federal Writer's Project, researching black history and folk culture. In 1941, he enrolled in a master's English Literature program at the University of Michigan, where he studied under W.H. Auden, who would become a guide in the development of his writing.
Meanwhile, in June 1940 Hayden married Erma Inez Morris, a music teacher and concert pianist. She worked as a public school teacher in Detroit, supporting his lifestyle as a struggling artist. Eventually they decided that Hayden should go back to graduate school. Beyond her unflagging support of his dream of becoming a great poet, his marriage to Erma would result in another major influence on his life and work. Soon after they moved to Ann Arbor in 1941, Erma embraced the Bahá'í faith, a new world religion promoting racial harmony, religious reconciliation, and ideal international relations. Hayden, too, joined the Bahá'ís in 1943, while still a graduate student.
After finishing the degree in 1942, he taught for several years at Michigan before transferring to Fisk University; in 1969, he would return to Michigan to complete his teaching career.
Hayden's early reading of Harlem Renaissance poets such as Countee Cullen and Langston Hughes, combined with his study of the English classics, informed the precision and originality of his poetry throughout his life. As William Meredith states: "Robert Hayden was a man as gifted in humanity as he was in poetry. There is scarcely a line of his which is not identifiable as an experience of black America, but he would not relinquish the title of American writer for any narrower identity." Whether exploring an extended metaphor as in "The Diver" or drawing on the biography of Phyllis Wheatley, Hayden's poetry remains a distinct contribution to our literature.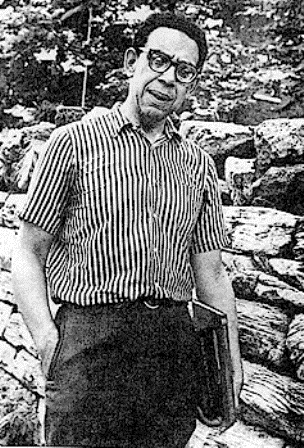 Hayden's work has been called 'technically gifted and conceptually expansive.' His first book of poems, Heart-Shape in the Dust was published in 1940. It was followed by an unpublished second collection, then by The Lion and the Archer (1948), and The Lion and the Archer, Figures of Time: Poems (1955). His work was internationally recognized in the 60s and A Ballad of Remembrance won the grand prize for poetry at the First World Festival of Negro Arts in Daker, 1966. Selected Poems was published in 1966, and followed by Words in the Mourning Time (1970), Night-Blooming Cereus (1972), and Angle of Ascent (1975). In 1976, he became the first black American to be appointed 'Consultant in Poetry to the Library of Congress'; this position was later called the Poet Laureate.
Hayden's work often addressed the plight of African Americans, usually using his former home of Paradise Valley slum as a backdrop, as he does in the poem Heart-Shape in the Dust. Hayden's work made ready use of black vernacular and folk speech. Hayden wrote political poetry as well, including a sequence on the Vietnam War.
On the first poem of the sequence, he said, "I was trying to convey the idea that the horrors of the war became a kind of presence, and they were with you in the most personal and intimate activity, having your meals and so on. Everything was touched by the horror and the brutality and criminality of war. I feel that's one of the best of the poems."
Hayden's tenure as America's poet laureate coincided with America's bicentennial. In effect, this made Hayden America's bicentennial poet laureate. As a voice of America on this historic occasion, Hayden published American Journal in 1978; it was nominated for the National Book Award. His vision of America would also be his final revision: dying of cancer, Hayden delivered an expanded version of American Journal (published in 1982) to his publisher in person.