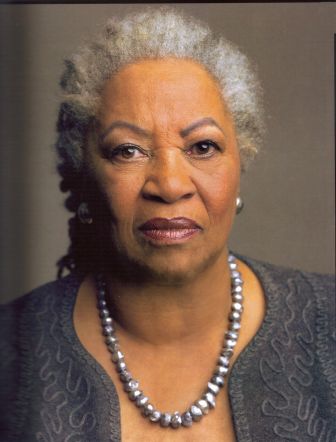 Toni Morrison is an African American author, who was awarded the Nobel Prize for Literature in 1993. Besides being the first black woman to receive the Nobel Prize in Literature, she also has won the Pulitzer Prize for fiction. In her work Toni Morrison has explored the experience and roles of black women in a racist and male dominated society. In the center of her complex and multilayered narratives is the unique cultural inheritance of African-Americans. Morrison has been a member of both the National Council on the Arts and the American Academy and Institute of Arts and Letters.
Toni Morrison was born Chloe Anthony Wofford in Lorain, Ohio in 1931. Her parents had moved to escape the problems of southern racism. Her family were migrants, sharecroppers on both sides. Morrison grew up in the community of Lorain. Lorain was a small industrial town populated with immigrant Europeans, Mexicans and Southern blacks who lived next to each other.
Chloe attended an integrated school. In her first grade, she was the only black student in her class and the only one who could read. She was friends with many of her white schoolmates and did not encounter discrimination until she started dating. Morrison's father, George Wofford, was a welder, and told her folktales of the black community, transferring his African-American heritage to another generation. He was a hardworking and dignified man who took a great deal of pride in the quality of his work, so that each time he welded a perfect seam he'd also weld his name onto the side of the ship. He also made sure to be well-dressed, even during the Depression.
Dedicated to her studies, Morrison took Latin in school, and read many great works of European literature. Toni Morrison enjoyed reading and read many of the classics from Austen to Tolstoy. She graduated from Lorain High School with honors in 1949. In 1949 she entered Howard University in Washington, D.C., America's most distinguished black college. There she changed her name from "Chloe" to "Toni", explaining once that people found "Chloe" too difficult to pronounce. She continued her studies at Cornell University in Ithaca, New York.
After graduating, Toni Wofford was offered a job at Texas Southern University in Houston, where she taught introductory English. Unlike Howard University, where black culture was neglected or minimized, at Texas Southern they "always had Negro history week" and introduced to her the idea of black culture as a discipline rather than just personal family reminiscences. In 1957 she returned to Howard University as a member of faculty and there she met Harold Morrison, a Jamaican architect she married in 1958.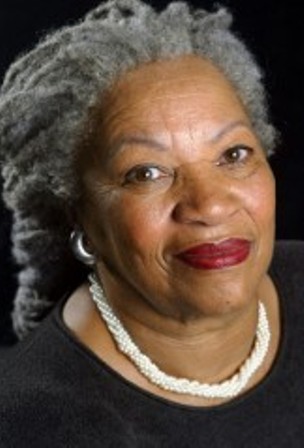 Morrison began writing fiction as part of an informal group of poets and writers at Howard University who met to discuss their work. She went to one meeting with a short story about a black girl who longed to have blue eyes. The story later evolved into her first novel,
The Bluest Eye
(1970), which she wrote while raising two children and teaching at Howard. In 2000 it was chosen as a selection for Oprah's Book Club.
In the fall of 1964 Morrison obtained a job with a textbook subsidiary of Random House in Syracuse, New York as an associate editor. She was later transferred to the new York office in 1967 and became a senior editor, editing books by prominent black Americans like Muhammad Ali,
Andrew Young
and Angela Davi
In 1975 her novel
Sula
was nominated for the National Book Award. Her third novel,
Song of Solomon
, brought her national attention. The book was a main selection of the Book-of-the-Month Club, the first novel by a black writer to be so chosen since
Richard Wright
's Native Son in 1940. It won the National Book Critics Circle Award.
A rising literary star, Morrison was appointed to the National Council on the Arts in 1980. The following year, Tar Baby was published. The novel drew some inspiration from folktales, and it received a decidedly mixed reaction from critics. Her next work, however, proved to be one of her greatest masterpieces. Beloved (1987) explores love and the supernatural. The main character, a former slave, is haunted by her decision to kill her children rather than see them become slaves. Three of her children survived, but her infant daughter died at her hand. For this spellbinding work, Morrison won several literary awards, including the 1988 Pulitzer Prize for fiction. The book was turned into a movie in 1998, and starred Oprah Winfrey.


In 1987, Toni Morrison was named the Robert F. Goheen Professor in the Council of Humanities at Princeton University. She became the first black woman writer to hold a named chair at an Ivy League University. While accepting, Morrison said, "I take teaching as seriously as I do my writing." She taught creative writing and also took part in the African-American studies, American studies and women's studies programs. She also started her next novel, Jazz, about life in the 1920's. The book was published in 1992. In 1993, Toni Morrison received the Nobel Prize in Literature. She was the eighth woman and the first black woman to do so.

At Princeton, Morrison established a special workshop for writers and performers known as the Princeton Atelier in 1994. The program was designed to help students create original works in a variety of artistic fields. Outside of her academic work, Morrison continued to write new works of fiction. Her next novel, Paradise (1998), which focused on a fictional African-American town called Ruby, earned mixed reviews.
In 2001 Toni Morrison was given a National Arts and Humanities Award by President Bill Clinton in Washington, D.C. The president gave a speech during the award ceremony and said that Morrison had "entered America's heart."