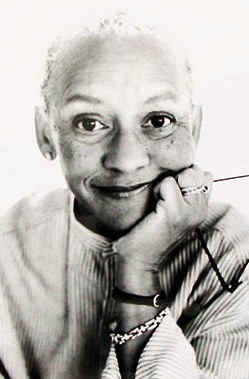 Nikki Giovanni is a world-renowned poet, writer, commentator, activist, and educator. Over the past thirty years, her outspokenness, in her writing and in lectures, has brought the eyes of the world upon her. One of the most widely-read American poets, she prides herself on being "a Black American, a daughter, a mother, a professor of English." Giovanni remains as determined and committed as ever to the fight for civil rights and equality. Always insisting on presenting the truth as she sees it, she has maintained a prominent place as a strong voice of the Black community. Her focus is on the individual, specifically, on the power one has to make a difference in oneself, and thus, in the lives of others.
Early in her career Nikki Giovanni was dubbed the "Princess of Black Poetry," and over the course of more than three decades of publishing and lecturing she has come to be called both a "National Treasure" and, most recently, one of Oprah Winfrey's twenty-five "Living Legends."
Nikki Giovanni was born in Knoxville, Tennessee, and grew up in Lincoln Heights, an all-black suburb of Cincinnati, Ohio. She and her sister spent their summers with their grandparents in Knoxville. As a child, she attended an Episcopal school and went to Fisk University, where she graduated with honors. As a freshman, Giovanni was a very rebellious student, ignoring many of the school's social rules. This attitude led her to suspension from the university before her first year was even completed. However, in 1964 she returned to Fisk, and her writing career began. Giovanni was an active participant in many groups on campus that dealt with racial issues. This led her to write many articles for the schools magazine, Elan, and also got her involved in a great Writing Workshop. Giovanni was able to graduate from Fisk University in 1967 with a degree in history. After graduating from Fisk, Nikki Giovanni later attended the University of Pennsylvania and Columbia University.
After graduating with honors from Fisk University in 1967, Nikki returned to Cincinnati and established the city's first Black Arts Festival. Giovanni also began writing the poems that are included in her first self-published volume, Black Feeling, Black Talk. Giovanni also made several albums of her poems recorded to gospel music. One of these recorded albums, "Truth is on its way", was chosen Best Spoken Album by the National Association of Radio and Television Announcers in 1972. Mademoiselle also crowned Giovanni as Woman of the Year, and groups such as Psi Phi fraternity and PUSH have honored her for her wonderful work.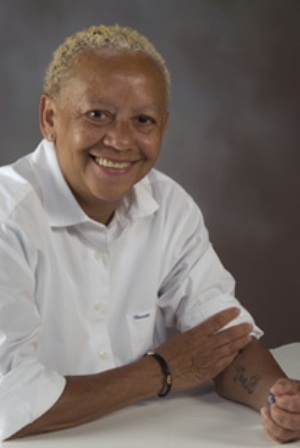 Giovanni gave birth to Thomas Watson Giovanni, her only child, on August 31, 1969, while visiting Cincinnati, Ohio for Labor Day Weekend. She later stated that she had a child out of wedlock at twenty-five because she "wanted to have a baby and she could afford to have a baby" and because of her conviction that marriage as an institution was inhospitable to women and would never play a role in her life. After her son's birth, Giovanni rearranged her priorities around him and has stated that she would give her life for him. "I just can't imagine living without him. But I can live without the revolution, without world socialism, women's lib...I have a child. My responsibilities have changed."
By the mid-1970s, Nikki Giovanni had established herself as one of the leading poetic voices. She won a number of awards including Woman of the Year from Ladies' Home Journal in 1973. Giovanni also made several television appearances, including the African American arts and culture show, Soul!.
Both Giovanni's mother and sister died of lung cancer and in 1995 Giovanni herself was diagnosed with the disease. She had surgery at Jewish Hospital in Cincinnati, Ohio and eventually had a lung removed. Giovanni gave up smoking after she was diagnosed, saying in 1996 that she now smokes in her dreams. She also denies that her cancer has made her a better person, adding that "If it takes a near-death experience for you to appreciate your life, you're wasting somebody's time." In 1999, Giovanni said she would like to negotiate a truce with her cancer, stating that she'd "like an agreement that we will live together for another 30 years." In 2005 Giovanni contributed an introduction to the book Breaking the Silence: Inspirational Stories of Black Cancer Survivors.

Many of Giovanni's books have received honors and awards. Her autobiography, Gemini, was a finalist for the National Book Award; Love Poems, Blues: For All the Changes, Quilting the Black-Eyed Pea, Acolytes, and Hip Hop Speaks to Children: A Celebration of Poetry with a Beat were all honored with NAACP Image Awards.
Giovanni has been teaching writing and literature at Virginia Tech in Blacksburg, Virginia since 1987, and is a Distinguished Professor of English. Giovanni taught the Virginia Tech shooter Seung-Hui Cho in a poetry class. She described him as "mean" and, when she approached the department chair to have Cho taken out of her class, said she was willing to resign rather than continue teaching him. She stated that, upon hearing of the shooting, she immediately suspected that Cho might be the shooter. On April 17, 2007, at the Virginia Tech Convocation commemorating the April 16 Virginia Tech massacre, Giovanni closed the ceremony with a chant poem.
In recent years, Nikki Giovanni has produced several new works. For children, she wrote Jimmy Grasshopper Versus the Ants (2007) and Rosa (2005), a picture book about legendary civil rights figure Rosa Parks. Her latest poetry collection is Acolytes (2007). Also an accomplished writer of nonfiction, Giovanni wrote On My Journey Now: Looking at African-American History through the Spirituals (2007).