Spike Lee is a notable writer, director, producer, actor, and author who revolutionized both the landscape of independent cinema and the role of black talent in film. Widely regarded as a premiere African-American filmmaker, Many of his films are semi-autobiographical and involve African-American or racial themes, as these were things he witnessed growing up as a child in Brooklyn. Lee has won an Emmy Award and was nominated for two Academy Awards.
Lee was born as Shelton Jackson Lee on March 20, 1957 in Atlanta to a jazz musician and a teacher. It was his mother Mary who nicknamed him Spike, because he was a tough, scrappy kid. While very young, the Lee family moved from Atlanta to Brooklyn, which has become the setting for many of his movies. As a teen, he lived in the Fort Greene area of the city, and it was this time that had the greatest impact on his autobiographical films. He nearly died at one time due to the injuries he received from a beating at the hands of his father, and often felt like an outsider.
Lee returned south to attend Morehouse College. After graduation, he returned to Brooklyn to continue his education at New York University's Tisch School of Arts in Manhattan, where he received his Master of Fine Arts Degree in film production. Lee's thesis film, Joe's Bed-Stuy Barbershop: We Cut Heads, was the first student film to be showcased in Lincoln Center's New Directors New Films Festival. His movie also garnered the Student Award from the Academy of Motion Picture Arts and Sciences.
The success of Joe's Bed-Stuy Barbershop encouraged Lee to hire representation at the William Morris Agency, but when no studio contracts were forthcoming, he began exploring alternate means of independent financing. After a series of setbacks, he managed to secure 125,000 dollars to produce the stylish and sexy 1986 comedy She's Gotta Have It, which took the Prix de Jeunesse award at Cannes. The film was shot in two weeks on a budget of $160,000 and grossed over $700,000 in the U.S. Hollywood soon came calling, and in 1988, he released his major studio debut School Daze.
It was Spike Lee's next film "Do the Right Thing", that brought him his fame and recognition. Nominated for an academy award, Do the Right Thing examined race relations, political issues and urban crime and violence. Do the Right Thing, released in 1989, confirmed Lee's reputation as someone willing to seize controversial issues by the horns. A story of simmering racial tension between Italian Americans and African Americans in the Bedford-Stuyvesant section of Brooklyn, the film becomes a call to arms when violence erupts in response to the killing of an African American man by white police officers. Critical response to the film was both enthusiastic and wary.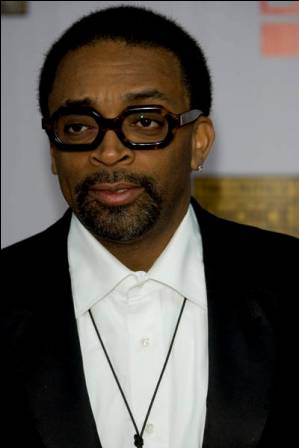 Lee chose a lighter topic for his next film—a romance called Mo' Better Blues. The saga is about a self-centered jazz trumpeter, Bleek Gilliam, whose personal life plays second fiddle to his music. The movie explores the different relationships this man has with friends, family, and women. Bleek's character was inspired by Lee's jazz-musician father, Bill Lee, who wrote the film's score. Although recognized for its technical mastery and snappy score, Mo' Better Blues received unenthusiastic reviews.

In Jungle Fever, Lee's next film, he looks at issues of race, class, and gender by focusing on community response to the office affair of a married, black architect and his Italian American secretary. Lee concludes that interracial relationships are often fueled by culturally based, stereotypical expectations.
Sparking controversy from the beginning, the making of Malcolm X (1925–1965) became a personal mission for Lee, who had long been an admirer of the legendary African American leader. The film traces Malcolm X's development from his poor, rural roots to his final years as an activist. Lee worked hard to overcome many obstacles that threatened the creation of his masterpiece. His creative problem solving and dedication to the film were the forces behind its completion.

Although Malcolm X received no Oscars, the film played a significant role in the elevation of the black leader to legendary status; it also spawned a cultural phenomenon often referred to as "Malcolm-mania."


In 2006, Lee directed and produced a four-hour documentary for television, When the Levees Broke: A Requiem in Four Acts, about life in New Orleans in the aftermath of Hurricane Katrina. He also did well at the box office that year with the crime caper Inside Man starring Clive Owen, Jodie Foster, and Denzel Washington.

In addition to his film achievements, Lee has produced and directed numerous music videos for diverse artists including Chaka Khan, Tracy Chapman, Anita Baker, Public Enemy, Bruce Hornsby and Michael Jackson. His other music videos include work for the late Miles Davis and Phyllis Hyman, Naughty by Nature and Arrested Development.
Lee is also involved in documentaries and sports programs. He completed the Emmy and Oscar nominated documentary 4 Little Girls for HBO and received an Emmy Award for his piece on Georgetown's John Thompson for HBO Real Sports.

Additionally, Lee has authored six books on the making of his films. The fifth book, Five For Five served as a pictorial reflection of his first five features. He then followed up with Best Seat in the House, authored with Ralph Wiley. Lee and his wife Tonya Lewis Lee co-authored two children's books entitled Please, Baby, Please and Please, Puppy, Please. Most recently he authored a retrospective book about his film career entitled That's My Story and I'm Sticking to It.