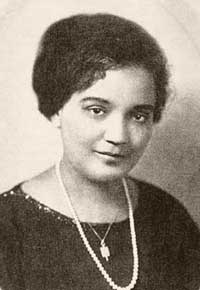 Novelist, poet, short story writer, biographer, essayist, and literary critic, Jessie Redmon Fauset played a pivotal role in the Renaissance. Although she was in her early forties at the height of the Renaissance, she played a dual role of creator of her own body of work and mentor to the younger group of writers. Fauset did not possess the characteristics generally associated with the Renaissance: she was older, reserved in demeanor, meaningfully employed, and her lifestyle was not bohemian in nature.
Jessie Redmon Fauset was born the seventh child of Annie Seamon Fauset and Redmon Fauset, a minister in the African Methodist Episcopal church. In her own personal statements, Fauset claims Philadelphia as her birthplace and the parsonage as her home. Her father was a Presbyterian minister. Her family was of a humble but cultured background. It is because of this background that her family has been referred to as one of those old-line or well-to-do Philadelphia families.
Fauset graduated, with honors, from the prestigious Philadelphia High School for Girls in 1900, and it has been suggested that she was probably the only black student in the school. Upon graduation from high school, she received a scholarship to Cornell University where she was the first black woman to attend. Fauset graduated Phi Beta Kappa from Cornell with a major in classical languages and from the University of Pennsylvania with an M.A. in French.
Jessie Fauset taught Latin and French for one year at Douglass High School in Baltimore, and then taught, until 1919, in Washington, DC, at what became, after 1916, Dunbar High School.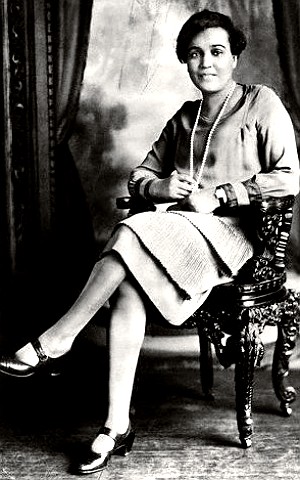 The legendary "Civic Club Dinner of March 1924", organized by Charles Spurgeon Johnson, was held to celebrate Fauset's first Novel "There is Confusion". Many of the most important personalities of the Harlem Renaissance were in attendance: The veritable Who's-Who list included W.E.B. DuBois, James Weldon Johnson, Countee Cullen and Langston Hughes.
Fauset's considerable accomplishments go far beyond her having hosted social gatherings and nurtured fledgling writers. In keeping with her desire to teach black children pride in their heritage and to encourage their creativity, she cofounded and edited a monthly children's magazine, the Brownies' Book (1920–1921). This magazine featured historical biographies of notable black people such as
Denmark Vesey
and
Sojourner Truth
, articles about Africa, current events, games, riddles, and music.
Jessie Fauset published four novels, the most of any writer during the
Harlem Renaissance
:
There Is Confusion
(1924),
Plum Bun
(1929),
The Chinaberry Tree
(1931), and
Comedy: American Style
(1933).
The content of Jessie Fauser's first novel, "There Is Confusion", was inspired by the publication of T. S. Stribling's Birthright. Like so many stereotypical accounts of the "tragic mulatto", Stribling's account depicts a protagonist who is the victim of persistent longing and unattainable desires aroused by his mixed blood. Fauset believed she could tell a more convincing story of black life. Light-skinned, educated blacks, some of whom "pass" for white, are always central figures in her novels, where they not only represent an existing group of black people but also best fulfill Fauset's aim to politicize issues of color, class, and gender. She revises conventional literary forms and themes by using the figure of the mulatto as metaphor to explore identity and difference as they concern blacks generally and black women, specifically. In challenging the myths of mulatto fiction by precursory white writers, in particular, Fauset reveals the fundamentally political nature of her novels.
In 1929, Jessie Fauset married an insurance broker and World War I veteran, Herbert Harris. They lived with Fauset's sister in Harlem until 1936, and moved to New Jersey in the 1940s. In 1949, she briefly served as a visiting professor at Hampton Institute, and taught for a short time at Tuskegee Institute. After Harris died in 1958, Jessie Fauset moved to her half-brother's home in Philadelphia.
Fauset once said that she liked to tell a "good story." She insisted, despite the demands of the day, that black middle-class society could be interesting and dramatic. Although her work has been caught in the crossfire of the Black Aesthetic debate then and now, current scholars are beginning to give her the attention and recognition she so richly deserves